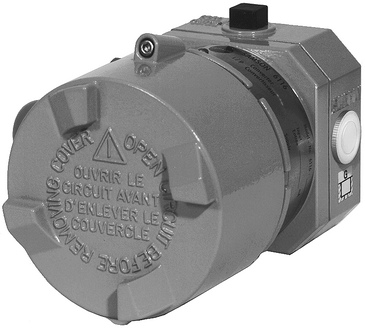 6116
USAGE

Electric to pneumatic signal
INPUT SIGNAL

OUTPUT SIGNAL

EXPLOSION PROTECTION

Without certification
Type of protection "Intrinsic safety"
Type of protection "Flameproof enclosure"
HOUSING STYLE

Special features
i/p converter
Continuous linear characteristic
High accuracy and excellent dynamic response
Extremely low air consumption
Options
AS-Interface connection over Type 6150 module, i/p converter without booster or switch-off electronics
Information
Support
R 0007

Hinweise zur sicheren Verwendung von Druckausgleichselementen (Membranen in Gehäusen) als Teil von Manometern gemäß REACH-Verordnung 1907/2006 und verwandten Anforderungen
[DE]
Certificates
Only up-to-date documents are shown in the product selector. Check the documentation site for a list of all documents available.
Show all documents for Type 6116
Pin product
Pin items on your list and contact us if you have any product-related questions.