SAMSON provides technical support, commissioning and troubleshooting for expansions and new builds of processing plants in all industries that SAMSON serves.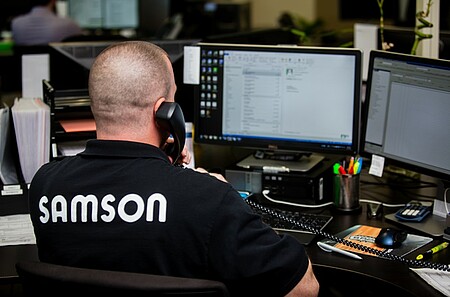 SAMSON assists engineering firms, modular skid builders and plant owners with control valve sizing and selection, on/off valves and automated packages to maximize process control without sacrificing safety, down time or excess maintenance costs. Our projects team will help you determine the right SAMSON products that fit the needs of your project. SAMSON manufactures control globe, ball, butterfly, plug, gate, globe and check valves with accessories to maintain control, perform diagnostics, reduce noise, provide emergency shut-off and many other technical needs for controlling process media.
The projects team provides educational training, technical engineering assistance, processes all commercial and technical documents and coordinates with the global SAMSON factories to ease your concern and provide you with our high quality, competitively priced products. For more information on SAMSON's project support capabilities, please contact projects-us(at)samsongroup.remove-this.com.